Student Council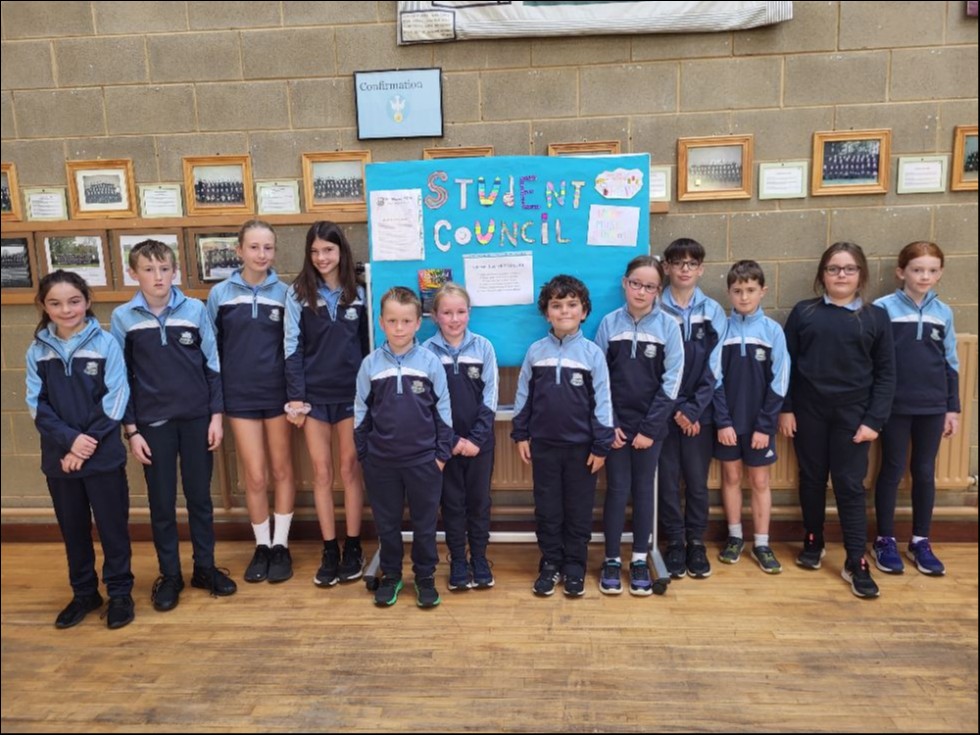 The following are the students who represent their classes for the current school year.
Isabelle Madigan (6th Class)
Shannon Murphy (6th Class)
Caragh Dempsey (5th Class)
Robert Frisby (5th Class)
Lauryn Dungan (4th Class)
Callum Walsh (4th Class)
Oisín Dunphy (3rd Class)
Lana Kelly (3rd Class)
Maria Raftice (2nd Class)
Eoin Kenneally (2nd Class)
Jane Grace Mansfield (1st Class)
Tom Burke (1st Class)
28th Oct 2022
5th class lead the Halloween assembly in the school hall today. They recited 'Na...
23rd Sep 2022
Our student council members were selected from 1st -6th class . They met with...
St. Beacon's National School, Mullinavat, Co. Kilkenny | Phone: 051 898 442