Green Schools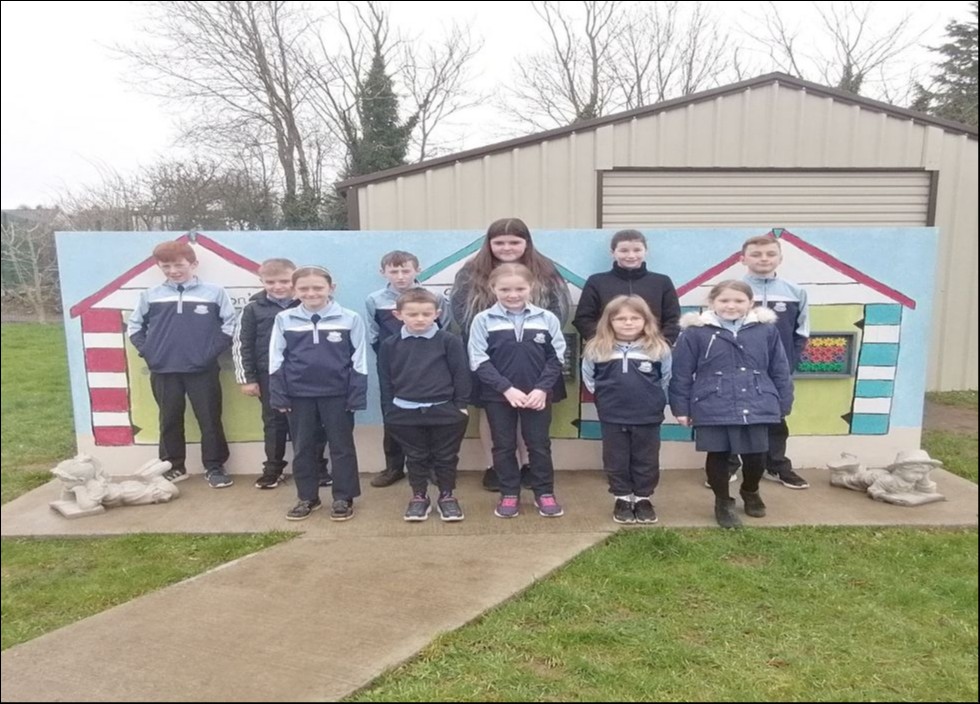 The Green Schools programme is "an international environmental education programme and award scheme that promotes and acknowledges long-term, whole-school action for the environment".
The Green Schools programme has been running in our school for the past fourteen years. It is Ireland's leading environmental management and education programme for schools. Promoting long-term, whole school action for the environment Green Schools is a student-led programme with involvement from the wider community.
Each year our Green School Committee is selected to lead the programme in the school. We have very enthusiastic students and teachers who put great work into the programme.
To date our school has achieved an amazing six Green-Schools flags for the following themes:
Each theme runs for two years. To complete this seven-step programme we have carried out a wide variety of activities and actions such as:
Walk on Wednesday
Spring Cleans
Low Energy Days
Swap Shops
Shoe Box Appeal
Climate Action Week
Travel Surveys
Art Competitions
Our next time for 2021-22 and 2022-23 school year will be Global Citizenship and Energy
Green Schools
Our theme for the 2021/22 and 2022/23 academic years is 'Global Citizenship' and 'Energy'. Our Green Schools Committee was elected in January, and they have already been very busy at work running a poster & slogan competition, completing a whole school energy audit and a global awareness survey. The next steps are to examine the information we have collected and compile a list of ways which we can conserve more energy across the whole school.
There is much more to come so keep an eye on our website for updates
Don't forget that you can continue to save energy at home. Here are some tips;
Turn off the lights when you leave a room.
Close windows to keep in the heat
Only boil the amount of water you need
Plug out appliances when they're not needed
Turn television off fully, don't just leave it on standby
Miss Glancy has co-ordinated our Green Schools for many years
Miss Glendon will assist Ms Glancy on our Green Schools for the school year 2023-24.
Green Schools Committee 2023-24
1st Class Grace Walsh, Lauren Butler
2nd Class Aisling Barnes, Hollie Hannan
3rd Class Evie Wall, Ronan Duffy
4th Class Lana Kelly, Patrick Raftice
5th Class Daisy Bland, Thomas Maddock
6th Class Síle Butler, Jack Maher
St. Beacon's National School, Mullinavat, Co. Kilkenny | Phone: 051 898 442