Active Schools Committee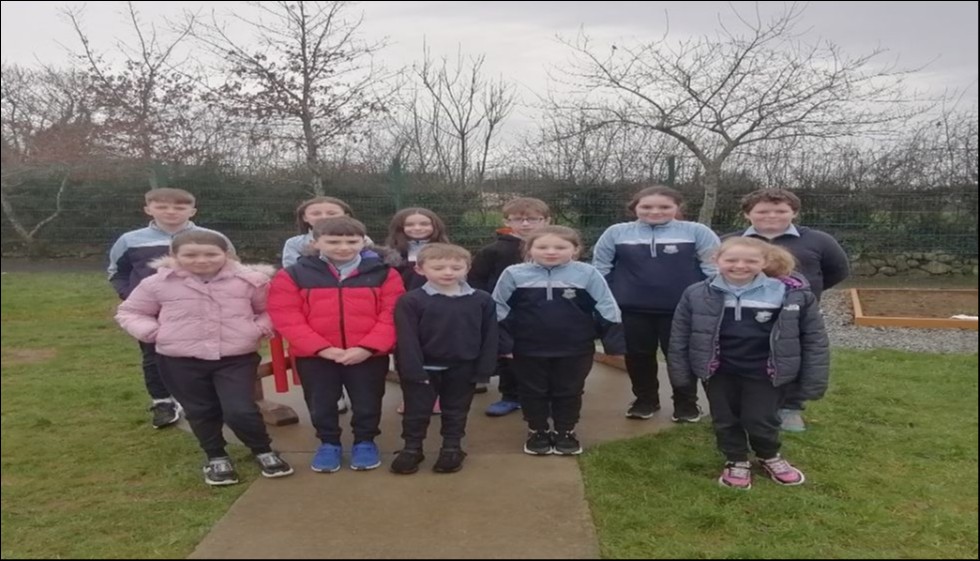 We have a fantastic Active Schools Committee who have a huge input into all we do in our school. They are;
1st Class: Leanne Noonan, Cian Maddock
2nd Class: Daniel Dunphy, Tommy Kenneally
3rd Class: Amber Dalton, Lee Garvey
4th Class: Ellie Mae Walsh, Conn Burke
5th Class: Hannah Hogan, Archie Hogan
6th Class: Anna Shefflin, Rory Delahunty
Over the coming months, we hope to continue to join forces with many agencies to form successful partnerships. Here follows some organisations with which we already work closely alongside;
(1) Laya Healthcare: The entire school took part in the 'Super Troopers' programme in the first term.
(2) The Road Safety Authority: To promote our 'Walk on Wednesday' initiative, the RSA kindly provide high visability jackets to each child in the school.
(3) Irish Heart: Our grounds have been measured and mapped to create a 'Slí na Sláinte' walking route. This has also been registered as an 'Active School Walkway'.
(4) PDST: Our teachers have attended professional development courses in Physical Literacy called 'Move Well, Move Often'.
During the school years 2019-20 and 2020-21 , many of our regular activities had to be adapted due to Covid 19 . However, we were very pleased to carry on with many of our initiatives within the school setting. Children were actively involved in class and pod activities as in previous years .
In the school year 2021-22, we are adding the following initiatives to our very busy Active Schools Programme of Events.
The school has been very busy with Athletics Ireland's Fit4Class teacher-led programme that introduces primary school children to athletics in a fun, engaging and non-competitive environment. The programme c is a 10-week programme for junior infants to 3rd class which focuses on the use of games to develop fitness, whilst enhancing agility, balance, and co-ordination - all fundamental to long term physical athletic development. Fit4Class Intermediate is designed to introduce 4th-6th class to a number of athletics events while also working on the fundamentals covered in the beginner section. All classes and teachers are actively taking part in this initiative.
Some classes are already working on The Daily Mile Challenge and older classes are travelling all the way to Beijing as part of the Winter Olympics Challenge.- Athletics Ireland Road to Beijing Challenge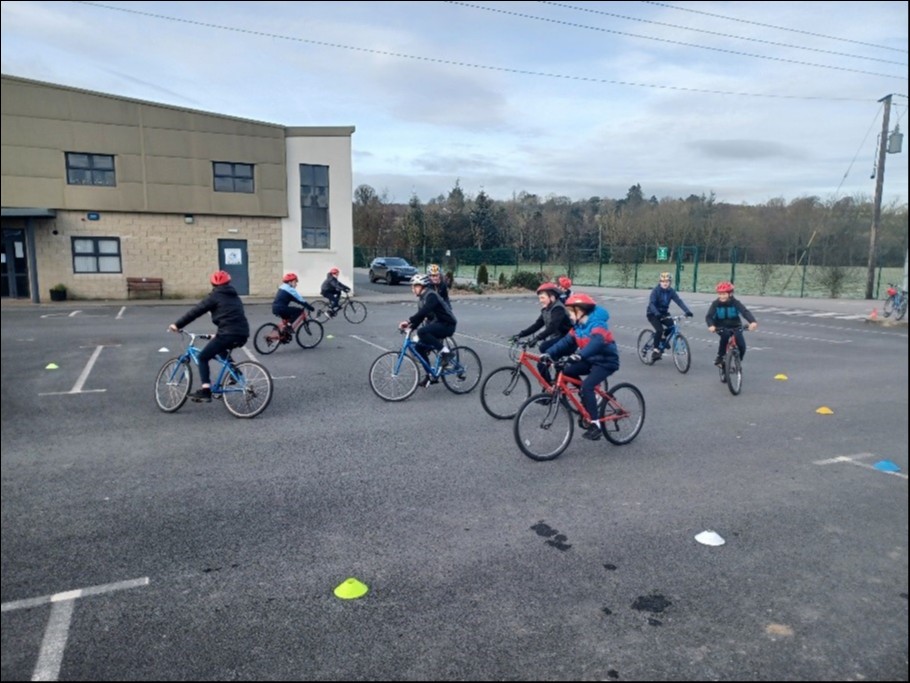 Cycle Safety has returned for our senior classes in the current school year,.This is a wonderful initiative and provides great training for our senior classes . We encourage all our students to cycle to school when it is safe and practical .
We have also successfully applied to Kilkenny County Council for extra bicycle storage spaces. We hope to have all in place by term 3 of the school year.
SCHOOL TEAMS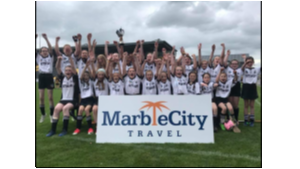 We have had huge success in 2018 with our school teams- both the boys and the girls won the Cumann na mBunscoil tournaments in Roinn C and Roinn D respectively.Our girls continued with their success in 2019 in reaching the county final in 2019 in Roinn C. Our boys team also reached the FAI soccer finals in 2018. Huge congratulations go to all involved!
We are delighted to return to sports action with Gaelic Football, Hurling and Camogie returning to our school from March 2022. We have also entered the FAI Soccer competitions for both boys and girls.
St. Beacon's National School, Mullinavat, Co. Kilkenny | Phone: 051 898 442